Donate
Pledging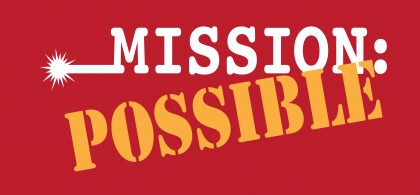 The pledge drive for the 2020-2021 fiscal year has begun! Our community, the Unitarian Universalist Fellowship of the Emerald Coast, is asking you to make an annual pledge to support the mission and work of our community. Our theme this year is "Mission Possible!." Each Sunday a UUFEC member will offer a reflection on why they give and someone from the finance committee will be available to provide blank forms, take completed ones, and answer any questions you may have. This is also a good time to check in on the status of your pledge for the current fiscal year.
Our Frequently Asked Questions provide more information and you can download the Pledge Form here, then fill it in and bring it into the next service or mail it to us. All pledges are confidential.
Please contact canvass chair Jane Park with any questions: canvass@uufec.com
Another Option of Charitable Giving
PayPal
You may donate directly with your credit card or PayPal account by clicking the "Donate" button on the right side of the page.
Amazon Smile
Our Fellowship is now enrolled in the AMAZON Smile program. Hopefully many of our members and friends will participate in this program.
First you must register with Amazon Smile. It's easy, just go to this link smile.amazon.com and select the Unitarian Universalist Fellowship of the Emerald Coast. Once that is done a portion of Amazon's profit will go to UUFEC from each Amazon purchase.
Always go to the Amazon Smile link ( smile.amazon.com) for all future purchases. It's the same Amazon only UUFEC gets a donation from Amazon for every purchase. Here are four Frequently Asked Questions.
What is AmazonSmile?
AmazonSmile is a simple and automatic way for you to support your favorite charitable organization every time you shop, at no cost to you. When you shop at smile.amazon.com, you'll find the exact same low prices, vast selection and convenient shopping experience as Amazon.com, with the bonus that Amazon will donate a portion of the purchase price to your favorite charitable organization.
How do I shop at AmazonSmile?
To shop at AmazonSmile simply go to smile.amazon.com from the web browser on your computer or mobile device. You may also want to add a bookmark to smile.amazon.com to make it even easier to return and start your shopping at AmazonSmile.
Can I use my existing Amazon.com account on AmazonSmile?
Yes, you use the same account on Amazon.com and AmazonSmile. Your shopping cart, Wish List, wedding or baby registry, and other account settings are also the same.
Can I change my charity?
Yes, you can change your charity any time. Your AmazonSmile purchases after the change count towards your newly selected charity. To change your charity, sign in to smile.amazon.com on your desktop or mobile phone browser and simply select "Change your Charity" in "Your Account."