Staff
UUFEC is delighted to be in search for a 1/2-time Consulting minister. Please visit our search page for more information.
Ministry & Programs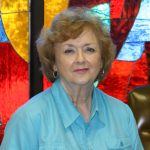 Cecile Lindegren has been a member of UUFEC since 1996, and became the Director of Music during the ministry of Rev. Harold Hawkins, after first serving 15 years as a volunteer accompanist. Cecile was a music teacher in the Okaloosa and Walton County public schools for 39 years, before retiring in May 2016. She as has been a leader in numerous local, district and state music organizations, including president of the Okaloosa County Music Teachers Association, Choctaw Bay Music Club, and the Florida League of the Arts. She currently president of the Eta Chapter of Delta Kappa Gamma, (Florida Mu State) for teachers in Okaloosa, Walton, and Escambia Counties and is a "music performance assessment" choral festival adjudicator for the Florida Vocal Association ( where she also has held district and state leadership positions). A co-founder of the Fort Walton Beach Community Chorus and director for 14 years, Cecile has resumed membership in this choral organization since retiring. When not involved in music, Cecile also enjoys reading, gardening, sewing, cooking, and traveling.
Lisa Farley, M.Ed. has returned to UUFEC to once again serve as the Director of Religious Exploration. Lisa lived in Niceville FL from 2004-2008 and during that time was a classroom RE teacher and DRE. Four moves, two states, and one country later, she and her family are excited to return and put down roots in Niceville and this wonderful UUFEC community.
As a parent and educator, Lisa has an understanding of the unique challenges that face our children today. She strives to help parents create a balance and allow children a joyful place to be creative, ask questions, and explore their passions. Lisa looks forward to helping the fellowship continue to build a strong and vibrant program for our children and youth. As one of our common RE chalice lightings states, may all our children be "of the open mind, the loving heart, and the helping hands."
Administration & Operations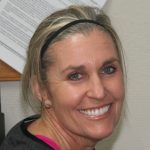 Marion has been working as your office administrator at UUFEC since January 2009. She grew up in the Unitarian church first attending the Unitarian Memorial Church in Fairhaven, MA and then attending the Unitarian Fellowship of Fort Walton Beach when it was on Florida Blanca Street in FWB. Marion graduated from Choctawhatchee HS and the University of Massachusetts, Amherst. She currently lives in Niceville with her 2 children, Mimi – a freshman at the University of Alabama studying biology/pre-med, and in Alpha Chi Omega sorority; and Campbell – a Sophomore at Niceville HS who plays baseball, football and is a straight A student. Her husband Ron is a chief engineer at Eglin AFB. They have a great Chocolate Lab – Chief and a fantastic, well-mannered Beta Fish. Marion is very involved in the community in a variety of things and holds a few jobs that help put Mimi in college and soon Campbell. Marion does not have a whole lot of free time – but when she does she enjoys reading and her new found love – Netflix binging. She enjoys working at UUFEC and thoroughly enjoys working with and for the UU volunteers!!