Marion Taylor
Church Administrator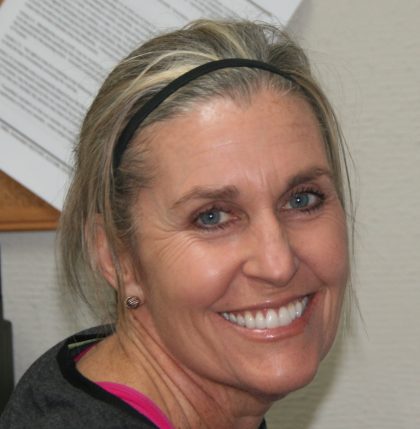 Marion has been working as your office administrator at UUFEC since January 2009. She grew up in the Unitarian church first attending the Unitarian Memorial Church in Fairhaven, MA and then attending the Unitarian Fellowship of Fort Walton Beach when it was on Florida Blanca Street in FWB.
Email: admin@uufec.com
Phone: 850-678-7197
Marion graduated from Choctawhatchee HS and the University of Massachusetts, Amherst. She currently lives in Niceville with her 2 children, Mimi – a freshman at the University of Alabama studying biology/pre-med, and in Alpha Chi Omega sorority; and Campbell – a Sophomore at Niceville HS who plays baseball, football and is a straight A student. Her husband Ron is a chief engineer at Eglin AFB. They have a great Chocolate Lab – Chief and a fantastic, well-mannered Beta Fish. Marion is very involved in the community in a variety of things and holds a few jobs that help put Mimi in college and soon Campbell. Marion does not have a whole lot of free time – but when she does she enjoys reading and her new found love – Netflix binging. She enjoys working at UUFEC and thoroughly enjoys working with and for the UU volunteers!!