"2nd Hour" Fall 2018 Adult RE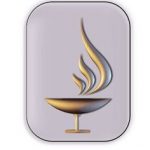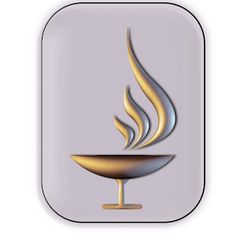 "Second Hour" Adult Religious Exploration Discussion Groups – Fall Schedule 2018
To advance our mission as a religious community, we gather in small groups every Sunday to explore spiritual growth, discuss the world we live in and support one another as we search for truth and meaning. These groups meet for about an hour, after fellowship over snack time. Click here to see which groups are meeting this Sunday.
Do you have questions about 2nd hour? Are you interested in starting a new group? We can help!  Please direct any questions to Shar Farley.
Porch Swing, Your Response, Please!  (Meets weekly at front of the sanctuary)
Over 50 years ago a UUFEC tradition began when some members sat upon the front porch of their small meeting house and shared their responses to the guest speaker's perspective.  We invite you to continue this tradition by joining us in reflecting on today's speaker's message.
TED TALKS (Meets monthly on the 1st Sunday in the Library.)
This group views one of the video podcasts from the TED conferences and then discusses the ideas expressed by outstanding speakers in the fields of business, science, entertainment, and many others. No matter where your interest lies, you are sure to find a topic that interests you!
Buddhistarians (Meets monthly on the 2nd Sunday in the Harmony Room.)
Unitarian Universalists share many of the same social justice, ethical and environmental values that Buddhists hold. Western scientific research reveals that the practices of Buddhist meditation and mindfulness promote good mental health.  This group explores how these practices can help us live more fully our Seven UU Principles.
Free Thinkers, Friendly (Meets monthly on the 2nd Sunday in the Library)
UUFEC is a welcoming fellowship that offers a safe place to express doubt and ask questions. Humanists, agnostics, atheists, pagans and theists are invited to join the discussion of secular topics that can shape and sometimes challenge the beliefs we hold of this complicated world. 
Spirituality Set Free! (Meets monthly on the 3rd Sunday of the month in the Harmony Room)
This group is a deep, open-minded, and practical exploration of the sacred without dogma. Join us as we discuss inexplicable personal experiences, ancient wisdom, divine reverence, and recent scientific research. 
A Call to Faith in Turbulent Times (Meets monthly on 3rd Sunday of the month in the Library)
Many UUs are challenged at this moment in our nation's history, compelling us to explore what our faith and beliefs require of us. This four-session
program aims to nurture and strengthen UUS to respond in these times. Join us for the first session, "Call to Vision."
Extra, Extra (Meets monthly on the 4th Sunday of month in the Library)
Current news headlines offer up opportunities for interesting discussions and reflections on how we might practice our UU Seven Principles in our daily living. If you like to discuss what's happening in the news, this is the discussion group for you. 
Remarkable Lives (Meets monthly on the 4th Sunday of the month in the Harmony Room) Everyone's life is a story in progress. Every month you have an opportunity to get to know another UU friend more deeply than is possible over a cup of coffee.  This kind of sharing leads to a more closely-knit and caring community. A different speaker will be featured every month. Contact John Drury ( drury_john@yahoo.com) if you would like to tell your story!