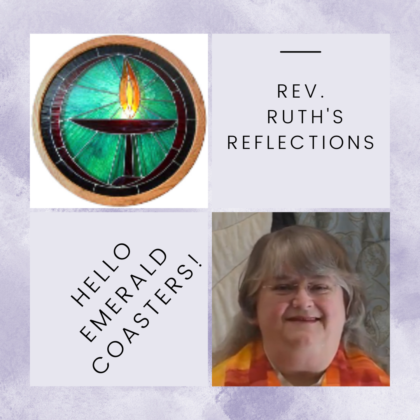 My elder child starts back to school today. We'll be in registration, meetings, and then moving him in. It will take most of the day.
He's already had some frustrations and disappointments, and there are also things coming up which are new and exciting. No institution, program, or plan is perfect. Things don't always go smoothly. And sometimes things turn out better than you expected.
What I keep reminding myself is that when the important things are sustained, the rest can be managed. If everyone I love is well enough and muddling through, I can handle the minutiae of life.
There is much joy to be found in the everyday if we don't get overwhelmed by the pull of our many responsibilities. May such joy be yours this week!
In wisdom and grace,
Rev. Ruth