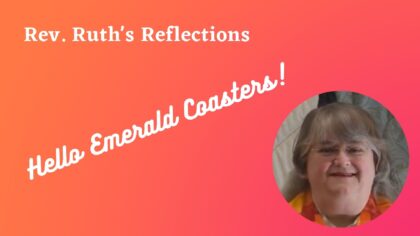 Drip, drip drip! What dark, wet days we are living in this week!
The mammal in me wants to crawl under the covers and hide until the sun comes back out. However, there are other animals who relish this environment.
I was delighted to observe a large box turtle on the walkway going to town on the worms which had crawled up onto the concrete.
I find that "bad" luck may be someone else's good fortune sometimes, and considering that possibility helps me recover my equilibrium when faced with small accidents and losses.
I hope you find ways to restore and maintain your balance this week, and that you have umbrellas and towels at your disposal!
In Wisdom & Grace,
Rev. Ruth