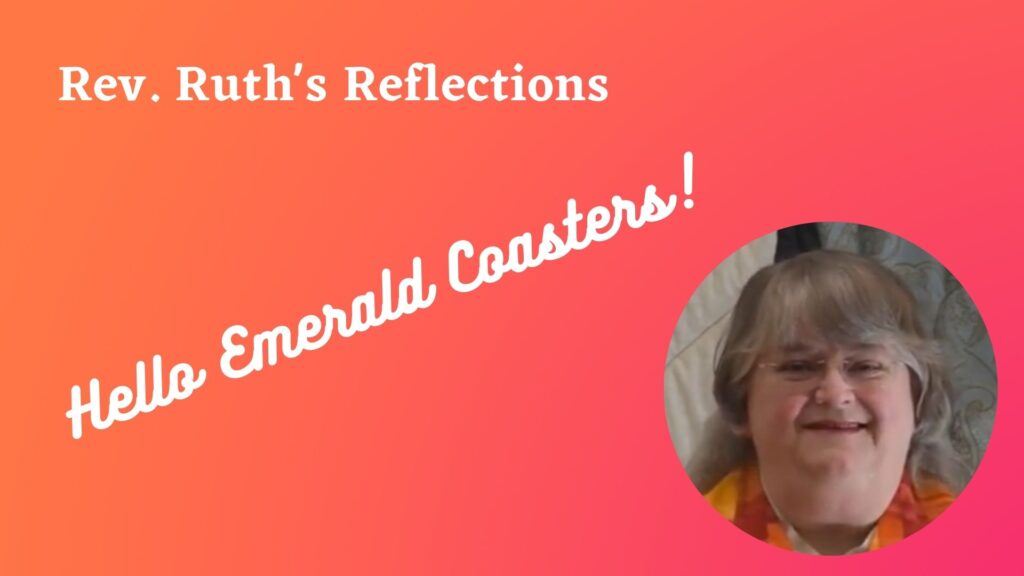 I officiated at a wedding yesterday.  It was a charming garden setting and while it had rained earlier in the day, by the time the bridal party were making their way down the gravel aisle, the sun was shining and there was an inspiring freshness to the air.
The bride and groom had, with a little pastoral guidance, written their own earnest, passionate, hopeful vows and made each other cry!  Why don't bridal gowns come with pockets for tissues?  Following carefully placed rings on nervous, sweaty fingers, and with damp, smiling faces, they listened to me say the magic words:
"I declare that they are husband and wife together!" and with a little UU twist, "Those thus joined together by the creative forces of the universe, let no one put asunder."
Weddings always make me reflect on our earnest plans and efforts to be our best selves.  We know, deep down, that we will fail sometimes, and marriage is one of those laboratories where some of us will try and fail again and again.  Sometimes we will give up on the experiment (often with good reasons), and sometimes we will keep on until death ends it for us.
There are many other relationships which are also laboratories for the human endeavor of best-self living.  Whatever yours are, I hope they are going well this week.  If not, call your minister!  I am here to support you!
In wisdom and grace,
Rev. Ruth