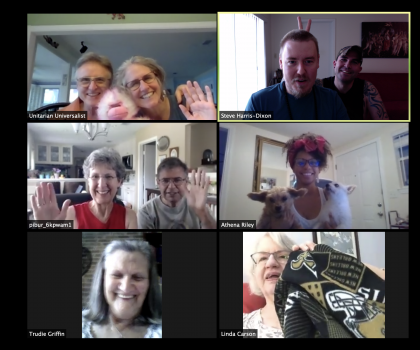 Hello UUFEC,
Log into our virtual coffee & snack hour from 11 till 12 This Sunday, May 31st. Bring your own snacks; come enjoy the company 😊
This is a time to chat about the morning's Service, or to share from what we've all been up to, or to simply enjoy seeing each other again, albeit virtually.
Please (connect to the link) at 11 am this coming Sunday to say 'Hi' and reconnect. If you have problems logging in, email our communications chair at communicationchair@uufec.com
See you Sunday!