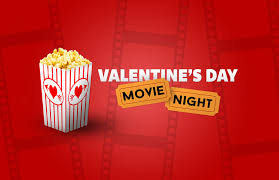 Who: UUFEC Members who RSVP with total family member size to this email (movies@uufec.com).
What: "The Princess Bride" – From the 1973 novel that tells the story of a farmhand named Westley, accompanied by companions befriended along the way, who must rescue his true love Princess Buttercup from the odious Prince Humperdinck. – See the trailer here –

Where: UUFEC Parking Lot
When: Saturday, February 13th @ 6:00 PM for socializing.
Movie to start at 7:00 PM
Why: For some UU Valentines Fun!
How: Bring your vehicle, folding chairs/tables and your own food/drinks/candy! The movie is on us! We will have a social distancing Valentine's Day movie night.
Please RSVP by Friday, February 12th. Hope to see you all there!
– Franklin & Athena