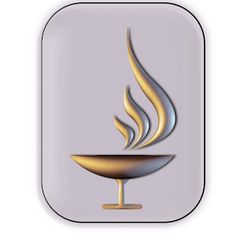 Notes from Doak
"Nesting" has a special meaning for me: I find it a compelling need to establish relationship with place and people. We've been in Florida and with y'all for just four weeks. Pegs has a vehicle now and is back to driving. Her health is much better and she is ready to explore.  She has started working out (water exercising) at the "Bernie" on a regular basic. Give her a call to join her (509.366.7138).
On weekdays I've been in and out at the Fellowship thus far. Beginning Monday August 20, I'll have dedicated office/study time:  Monday, Tuesday, & Friday (before my Sundays leading service): 8:30 AM – 11 AM. Best to call me (509.366.7137) though before…I may be called away.
The word ministry is derived from a Middle English word 'mynisterie'. Definitions offered for that ancient word include:
1. The place held by a member of the clergy and its duties.
2. Direct assistance; help delivered by an individual in themselves.  
3. Utilization of one's skills or talents.
So, the word ministry needs a modifier…an intent, a brand, a purpose. I choose 'spiritual' ministry –
The contact I have with the UUFEC Board, on your behalf, reads: "The Congregation looks to its Minister for "spiritual" leadership and initiative, for assistance in setting and articulating its vision, and for professional and inspired performance and oversight of the Congregation's programs in collaboration with the Board and Congregation's committees."
Spiritual: concerning the vital quality of relatedness. Connection with the ultimate, the quality of being and becoming of each and all.  
"Setting and articulating its vision." I give great significance that phrase from our contract. I'm excited about us working together to "see" our place and mission as a spiritual community. We've over half-century heritage of being a community of vigorous rational inquiry, courageous promotion of spiritual freedom, and creative caring humane service. I see my role as 'encourager-in-chief' for the vital renewal and continuation of those aspirations. I look to our creative engagement in shared ministry that matters to us, our neighbors, and all who come our way. May we find loving and powerful ways be of great significance for goodness sake!
Together – Doak