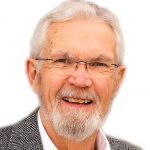 Notes from the Journey 
Hello, I'm Doak.  I like to be called Doak, sounds like poke. Rev. Doak feels like formalized intimacy. Rev. Mansfield if cultural formality is appropriate. 
"Notes from the Journey" is the title of my occasional written observations, wonderings. Pegs and I are moving this from the inland Pacific Northwest (The Tri-cities of Kennewick, Richland, Pasco) Washington and the ministry of Community UU Church in Pasco, and will be with you July 21, or so.
"Journey" for me has existential connotations in that it describes the life process of being and becoming through all the experiences and adventures of our days. Spirituality has to do with the lifegiving and sustaining vitality which animates all. Living a spiritual life involves understanding the reality, possibilities, and opportunities of our relatedness. We are both dependent and interdependent beings born into an existence of potential with physical needs, spiritual longings, and mental functioning. Finding meanings that serve our sense of self and informs and guides our relatedness is a religious enterprise: appreciation and understanding of those things that give life shape while offering joy, cohesion, and hopefully benefitable peace. 
It is hard to be a human. There are always choices and also inherent patterns that inform. Seeking balance and harmony is a wonderous aspiration. We are challenged to cope with issues of caring, sharing, change, fear, and loss. It is my dearest intent that through good will and trust we together can be good for one another, our families, neighbors, and our world.
We are super excited about our opportunities with the UU Fellowship of the Emerald Coast. We so look forward to new friends and adventures in the Panhandle. May we laugh more than we cry while we care and share enough that all can be blessed.  
Warm, Warm Regards – Doak
My offices hours commencing August 1 will be Wed. and Fri. 9 AM – Noon. Please call (509-366-7137) ahead though, since I may have been called away. Please know appointments can be arranged almost anytime."