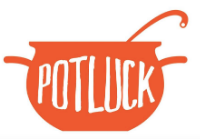 March 4, 2020 at 6 PM.
Bring edibles to share and prepare for goodness, laughter, and fellowship.
This Wednesday's Spiritual Question is:
"Which would you rather do:
Wash Dishes, Mow the Lawn, Clean the Bathroom,
or Vacuum the House?"
Last Names: A-H Sides; I-M Drinks; N-R; Dessert; S-Z Main Dish.
See you Wednesday!