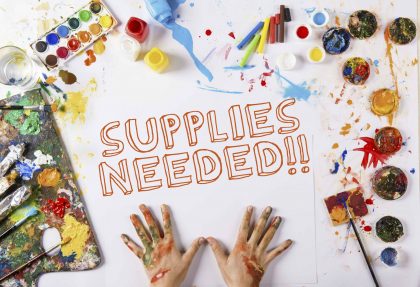 During 3rd hour, UUFEC will be offering childcare on the first and third Sundays. Children will be bringing in a lunch, but we would like to have "just in case" food options available. We are trying to make it possible for our childcare workers to quickly put together a light lunch (for those that did not bring one) while still watching our children. We are looking for the following supplies:
Applesauce in pouches or individual sized cups
Goldfish (or similar cracker) individually packaged
2 loaves of whole wheat bread (to store in freezer)
Large tub of soft cream cheese
Medium sized plastic bin with tight seal (to store food and label third hour only)
I am on the hunt for a children's picnic table. It would be great to dine outside when weather permits. If you would like to donate one please let me know.
Other nursery items we are in need of:
More dinosaurs – is there ever enough?
New pretend food for our play kitchen (wood or plastic)
Large size preschool crayons
Slightly larger puzzles – we have a budding puzzle genius and she is past small wooden puzzles.
A new set of sidewalk chalk
Baby wipes
Lysol wipes
Thank you for always supporting our program.
Lisa Farley
Director of Religious Exploration