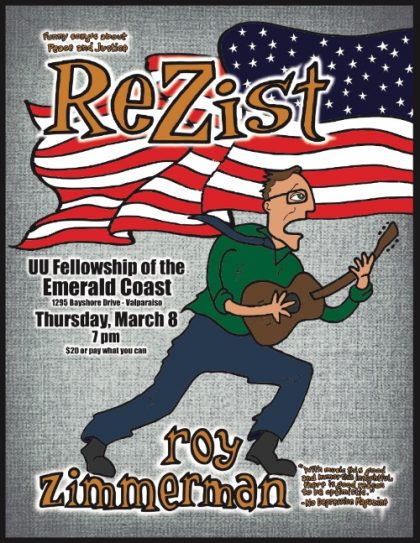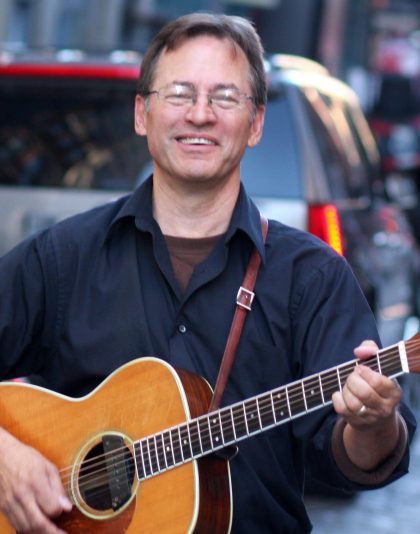 Date: March 8th
Time: 7pm
Where: UUFEC
Cost: $20 suggested donation, or pay what you can
Roy Zimmerman is coming back to UUFEC!
If possible, we'd like RSVPs to help with planning, but it is not essential. You can RSVP by visiting our Facebook concert event page and click on "going." Either way, we look forward to seeing you!
Some of you may remember Roy's 2015 UUFEC performance. Be sure to come and bring your friends on March 8 at 7pm, for Roy's new show: ReZist: ninety minutes of original songs, a funny and forceful affirmation of Peace and Social Justice. "Sometimes I think satire is the most hopeful and heartfelt form of expression," says Roy, "because in calling out the world's absurdities and laughing in their face, I'm affirming the real possibility for change."