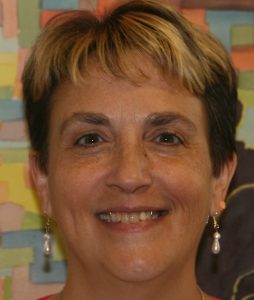 Christina Kollar
I am a single mother of two adult daughters. I am MeeMaw to one angel grandson and identical twin grandsons. I also have fur-children and fur-grandchildren that live with me in Crestview. I am originally from Pennsylvania (Go Steelers!), went to school at WVU (Go Mountaineers!) and moved to Florida in 2008 after vacationing at my USAF Sister's home and falling in love with the area. I have worked as a Corrections Officer for 2 1/2 years, a 911-Dispatcher for 12 1/2 years and now work at CHELCO as a System Operator. With my empty nest, I am trying to get back to the things I used to do, like playing guitar, crafts, gardening/landscaping and going to the beach (hopefully I can get off night shift soon to get to all that stuff). I love techie stuff and embrace my inner geek.
I consider myself a Humanist Pagan. I love nature, mythology and the symbolism that pagan religions have; I also place Human Rights over dogma, I do not believe that what feels right for me is right for another person. I do believe everyone has choices and must take responsibility for their actions; that government and/or religious groups should not deny citizens their rights as to: their bodies, how they want to live (or end) their life, how or whom they love, their liberty or their happiness.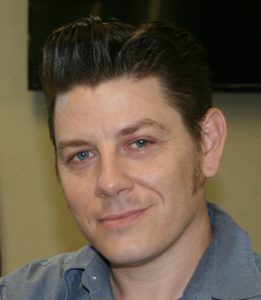 Nik Dudley
Well, My name is Erik Nikolaus Dudley, but I'm known to most by my stage name, Nik Flagstar. I am the leader of a Rock N Roll band called Nik Flagstar and His Dirty Mangy Dogs, and a group called The Starlighters. I currently cook Tex-Mex food at Tijuana Flats in Fort Walton Beach, and have been an Archaeological Technician for Prentice Thomas and Associates off and on for the better part of a decade. I am also a member of an organization that promotes the local music scene and different forms of activism in the community called The Plug Uglies, we have been involved in Civil Rights demonstrations, one of which lead me to meet members of the fellowship and eventually join! We also raise money and awareness for local charities such as The Shelter House, Go Foster, Covenant Hospice and S.O.C.K.S! I have a 5 year old son Wallace "Ace" Dudley, who LOVES coming to church at the UUFEC!